SecureStrux is proud to announce that it has received candidacy as a Certified Third-Party Assessor Organization (C3PAO) under Cybersecurity Maturity Model Certification (CMMC) requirements, with full assessment capabilities upon successful completion of CMMC ML-3 examination.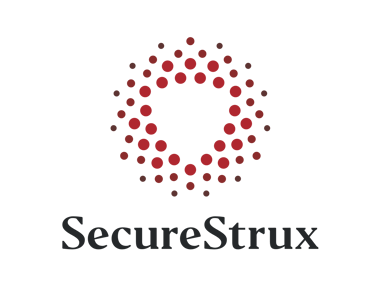 CMMC is one of the most important cybersecurity and risk frameworks emerging in the DIBNet and DoD contracting space, and is set to impact enterprise organizations and small businesses alike. CMMC covers critical cybersecurity concerns that impact national interest, and requires that compliant contractors undergo regular and continuing assessment from an organization certified in CMMC requirements and implementation. Contractors working in the Defense or related Federal space and handling Controlled Unclassified Information (CUI) are expected to achieve a minimum of a Level 3 CMMC certification.
"Our mission is to streamline some of these more complex requirements for DoD contractors so that they can focus on providing real value to our military and the defense of our nation," says Nate Shea, CEO and founding partner of SecureStrux. "With the DoD rolling out CMMC as the go-to standard for cybersecurity and compliance, we wanted to ensure that we were providing a high-level of effective and authorized support and assessment for our clients."
SecureStrux provides Managed Security Services, including comprehensive compliance and security engineering and consulting for organizations undergoing CMMC, CCRI or RMF assessments.
To learn more about SecureStrux and our managed compliance and security engineering services, contact a representative or browse our listings in the CMMC Accreditation Body (CMMC-AB) website: CMMC-AB Marketplace.
Disclaimer: As an authorized C3PAO and RPO, we are legally prohibited from providing both consulting and assessment services to a single client.