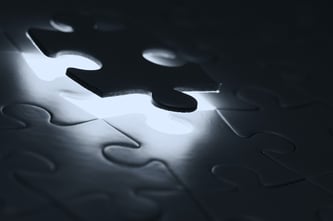 A Comprehensive Solution
A comprehensive cybersecurity solution is essential to every risk management plan. With most organizations and businesses connected to the internet, it's critical to have a strategy that provides end-to-end protection for your online assets. End-to-end cyber solutions effectively protect data from threats and address weaknesses across your cyber infrastructure. With an end-to-end cybersecurity solution, you can ensure your data is secure and comply with all applicable regulations.
We protect hundreds of defense contractors, multinational corporations, higher education institutions, and governmental agencies from cyber threats. To protect our clients, SecureStrux has developed a comprehensive cybersecurity framework founded on best practices, consisting of three distinct phases: ASSESS, SECURE, and DEFEND. We offer a holistic and customizable solution to address our client's cyber security weaknesses with the benefits of End-to-End expertise that goes beyond mere compliance requirements and achieving the ultimate goal of a secure infrastructure.
SecureStrux offers a roadmap to address vulnerabilities in our client's current environment and create a plan to provide ongoing and proactive protection. Our services include embedded defense packages and continuous compliance solutions to give our clients the confidence to stay safe from cyber threats.
Holistic Approach
The holistic nature of our strategy means our clients have a stable environment. Our End-to-End Solutions benefit clients who have questions or need help prioritizing security. Cybersecurity assessments help you establish your best cybersecurity strategy by first identifying the vulnerabilities in your current system.
Once your business environment is secure from threats identified in the audit, we create a plan for long-term and proactive security. An entirely holistic approach ensures that your infrastructure is protected. When a company focuses on only one aspect of its cybersecurity or does not consider continuous monitoring, it may leave gaps for cybercriminals.
If you need help connecting the dots between different frameworks or have questions about becoming and remaining compliant, we're here to help. We have decades of experience in implementing tailored cybersecurity solutions.
Assess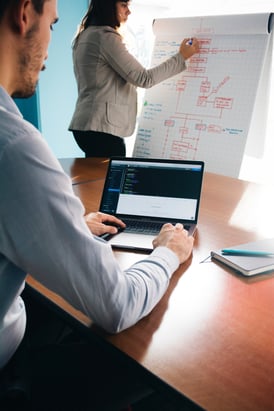 When it comes to effective cybersecurity strategies and meeting legal compliance requirements, assessments are an essential tool. SecureStrux offers Governance, Risk, and Compliance (GRC) services, helping organizations determine risk profiles, establish best practices and implement a secure environment. Our Assess-Secure-Defend model is the foundation for our Governance, Risk, and Compliance solutions. This model enables organizations to take appropriate action to reduce risks of non-compliance and meet their obligations under the latest CMMC protocols and other security requirements. Cyber compliance and risk assessments provide comprehensive visibility into an organization's current state of security.
Our team of cybersecurity consultants and engineers includes network security, critical infrastructure and defense industrial base protection, and compliance automation. We also offer cloud engineering services such as Cloud base security reviews, pen testing, and cyber readiness inspections. With this deep dive into your organization's cybersecurity posture, we can help you identify gaps and create a plan to address them.
Secure
SecureStrux provides insight into the client's environment to prioritize security. Cybersecurity should be a holistic approach that transcends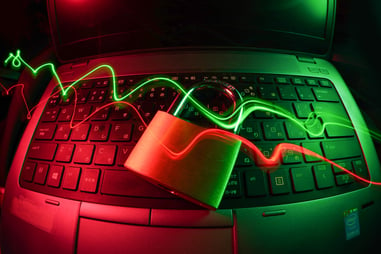 static compliance requirements. We design systems and networks with cybersecurity requirements before the build-out phase. SecureStrux deploys solutions and services to protect network devices, infrastructure, applications, and data in a cloud computing environment. These services include Risk Management Framework (RMF), Secret Internet Protocol Router Network (SIPRNet), Command Cyber Readiness Inspections (CCRI), helping clients to meet Defense Federal Acquisition Regulation Supplement (DFARS) requirements, FedRAMP authorization and accreditation processes, and Information Systems Security services.
Our Data Protection solutions identify critical data storage locations, put security control protections in place, and implement Data Loss Prevention controls. Our team of experts has extensive knowledge and experience in cybersecurity, ensuring the safety and security of our client's sensitive data.
Defend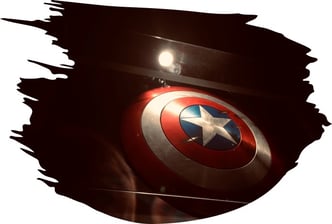 SecureStrux's cybersecurity support provides a secure and compliant network infrastructure. Our team continually monitors the performance and health of our client's IT network, taking action to resolve incidents and address compliance issues. We provide anti-virus and anti-spyware software and definition updates to protect the organization from malicious threats.
Our Support Services provide a safety net to organizations that have difficulty hiring or retaining IT and cyber talent. We have strategic partnerships to offer managed security services to improve their security posture while reducing the burden on IT teams. Our service accelerates maturity, implements improvements, and allows organizations to respond faster to incidents. Organizations can scale cybersecurity protection based on needs of capacity and expertise, in response to real-time situations and needs. With the right tools, our customers can quickly react and defend their networks against threats.
Effective and Well-Rounded
Our team has worked with DoD Agencies to develop and test DoD STIGs and write Endpoint Security, Insider Threat, and Operational Orders (OPORDs). As threats to the nation's critical infrastructure have increased and are escalating in severity, frequency, and sophistication, our team has the unparalleled expertise to develop effective End-to-End Solutions to protect our clients from any attack. We work with trusted partners to ensure compliance with the latest requirements and provide compliant management tools. Organizations must be prepared to understand the nature of armored attacks and respond to restore stability quickly in the event of a crisis.
Our team members are DoD-cleared and have decades of experience in navigating the nuances of each agency's cybersecurity and compliance requirements. We specialize in protecting organizations from attacks and building a robust system to keep up with ever-changing cybersecurity requirements.
If you are looking for comprehensive cybersecurity solutions that go beyond compliance requirements, we recommend partnering with our team of cybersecurity experts. We understand the challenges organizations face and can provide guidance, advice, and hands-on assistance to ensure that your business is secure. Learn more about SecureStrux or Contact our team of experts to learn more about how we can create a package that is right for you.